C Gallery Art Exhibit
The definition of CURATE is "to pull together, sift through, and select for presentation, as in musical content, or artwork for a gallery." Every decision at Curate at Orchard Town Center has been thoughtfully made in order to exemplify the Orchard Town Center neighborhood while presenting a sophisticated, artful, modern character for its residents.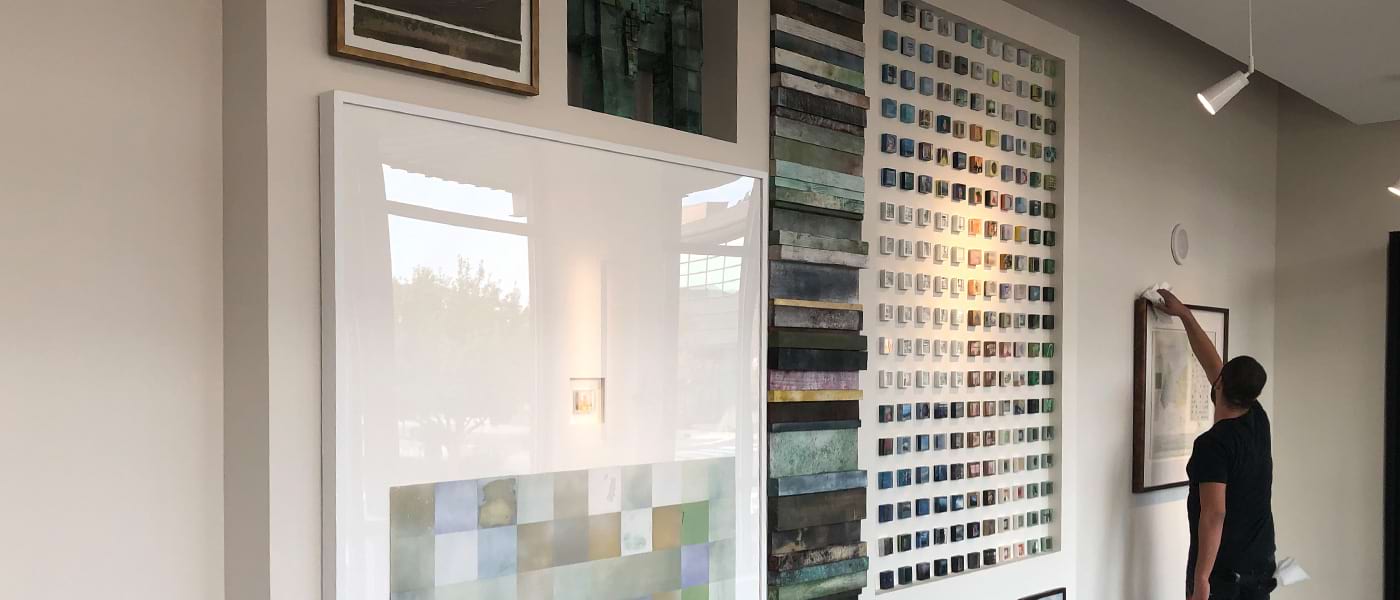 Residents of Curate at Orchard Town Center will find themselves thriving in their very own live art exhibit, with a curated collection of creative artworks spread throughout the community. Specially-selected to reflect the artistic heartbeat of Denver, several sculptures, wall coverings, custom paintings, and mixed media have been placed in amenity areas, inspiring residents and sparking thoughtful dialect among visitors.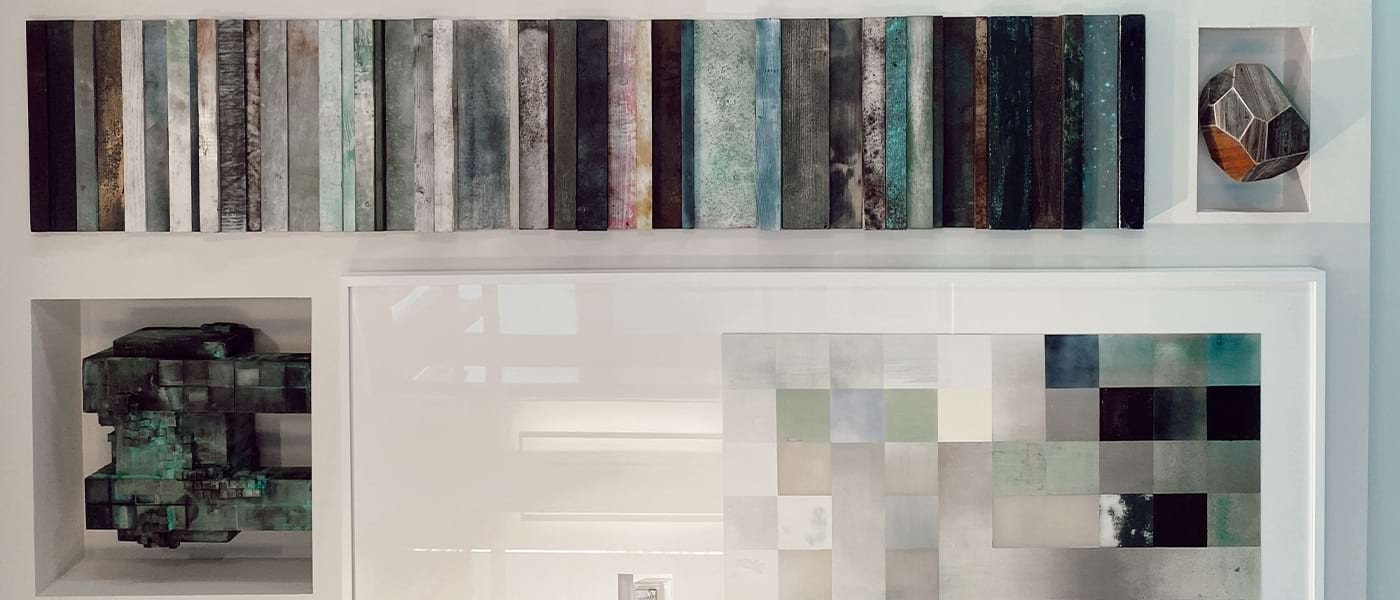 C Gallery features the work of local artist Jonathan Saiz. A Colorado native, Saiz studied at Parsons School of Design in Paris and New York, and MICA in Baltimore, and over his career has featured over 10,000 artworks at the Denver Art Museum, several of which are in this special C Gallery installation.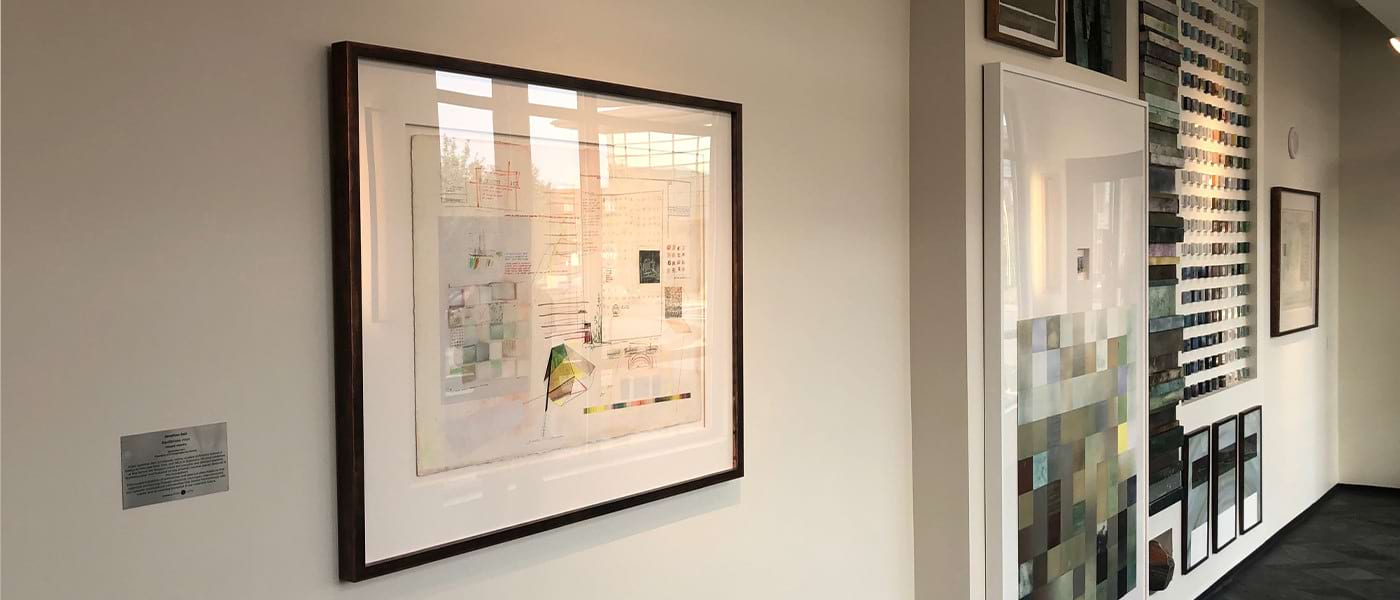 The C Gallery specifically offers a custom exhibit called "Equilibrium," commissioned by Saiz. This special collection includes the unresolved and abstract ideas that build on that optimistic envisioning through solarpunk cityscapes, interconnected eco-systems, multicultural communities that coexist harmoniously with nature, and an evolving blueprint of our collective future. His collection shares ideas on the interconnectedness of humans and nature. The exhibit starts and ends with the blueprint of the initial design concepts, while the middle portion of the exhibit showcases sculptures of various media and size, framed art, and 216 hand-painted and sculpted 1"x1" individual canvases. This diversity wall creates a space for residents to unwind, connect, and reflect.